Hope Angel Bracelets-Inspiration You Wear
by Ellen DuBois on 08/24/19


A friend helped me move some pretty heavy furniture and on a whim I made her a little gift to say thank you. I love hand stamping jewelry and this necklace is very pretty and simple. Hand stamped jewelry tends to mean so much because it's personalized. I've started hand stamping charms for my bracelets and have made a few necklaces like this one. Along with my beaded bracelets, I plan on doing more.
If you'd like a handstamped necklace or bracelet, please visit my shop on etsy. I'd be happy to make something for you.

Up to 70% OFF on Quanity Limited Beads & Findings, ends on Sep. 2end, 2019 PDT
Technology Used by Successful Businesses
(I am an affiliate which means if you click a link a purchase something from my blog or site, I receive a small commission at no cost to you.)

Thanks for stopping by!
Ellen DuBois, Hope Angel Bracelets
Click here to visit my Hope Angel Bracelets shop on Etsy.
by Ellen DuBois on 08/19/19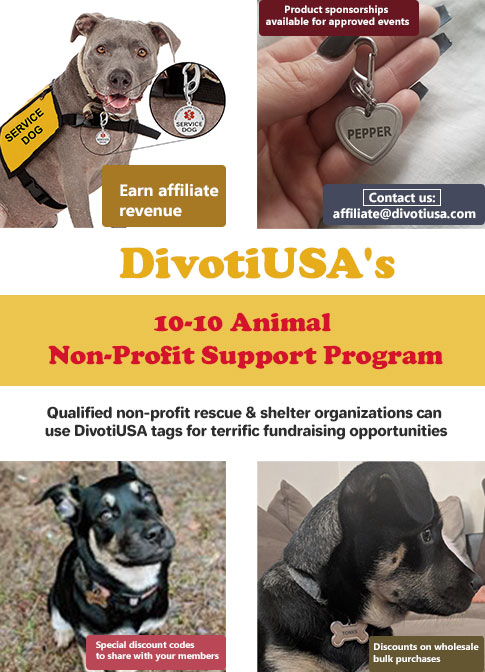 As the mom of a rescue dog, I value animal rescue shelters so much! without them, I wouldn't have my little buddy Cooper! Here's a picture of him:


(Picture of Cooper taken with my NikonD5200 Camera.)
These tags are a great for shelter and rescues to use as fundraisers. People love them for their pets, as gifts, you name it!
(I am an affiliate which means if you click a link a purchase something from my blog or site, I receive a small commission at no cost to you.)
My own handmade jewelry is available on etsy: Hope Angel Bracelets.
Also great for animal rescues are these custom made Hope Angel Bracelets.
I made the ones pictured below for a wonderful rescue organization. I loved making each one of them because I knew they were being used to help our furry, rescued friends. You can order bracelets like these (depending on my stock) from my etsy shop. They make great gifts for the animal lover in your life...or for yourself! Free shipping.
Thanks for stopping by! Ellen
by Ellen DuBois on 07/20/19
NOWA WATCH is an independent brand in Paris that has created Smart Hybrid Watches since 2016. With a NOWA watch, you get the look of a beautifully crafted designer watch and the essential of smart features: automatic time zone change, activity and sleep tracking, call reject, and more.
The best analog smartwatches designed in Paris for men and women that feature automatic time zone, activity tracking and more
In short, a Nowa watch is a beautiful timepiece with key smart features:
The world's thinnest hybrid smartwatch
Automatic time zone update when traveling
Elegant design by the French designer Eric Gizard
Activity and sleep tracking with fitness could (Google Fit / Apple Health)
Up to 8 months of autonomy. Does not require charging!
Nowa watches are designed exclusively in Paris and handcrafted with great attention to detail and just the right amount of intelligence. You'll always know you're wearing a one of a kind, distinctive timepiece. Whether you're attending a formal event or about to board a plane, you'll feel great and look sharp wearing your NOWA watch. Shop NOWA Smart Watches!
I think my Hope Angel Bracelets would look gorgeous with one a Nowa watch, if I do say so myself :)
*This post contains affiliate links. If you click on a link and make a purchase, I may receive a small commission at no cost to you.